Introduction
The pandemic in the past year has given rise to the number of individuals who took up cycling which eventually developed the knack for ultralight bikepacking because of how countries restricted several social activities especially during the peak of the viral spread.
When taking up ultralight bikepacking, it is important that you take into heavy consideration several factors before you make a purchase because bikepacking ultralight, although fun, is not easy. It will challenge you, and not having the best equipment with you will only make it a bad experience.
Factors that need to be taken into heavy consideration are the following:
Clearance – this pays particular attention to the dimensions between your equipment and your bike. It is important to remember that eventhough enthusiasts call it ultralight bikepacking, the possibility of cycling long distance will eventually take its toll. Not having proper fitting equipment will only get in the way turning what is supposed to be fun into a huge hassle
Cost – always a consideration in any purchase. Just remember that cheap equipment does not necessarily mean poor quality. Sometimes, it is in the way that you handle them. If you are considering buying a cheper item, look what other customers are saying. Most of the times, they give you a true reflection regarding the product's quality
Long-Lasting – similarly, the only way you can determine a product's longevity is through the testament of others
Proper Weight Distribution – the more you ultralight bikepacking equipment you have, the better because it allows the overall weight to be distributed evenly through the bike. It is tempting to buy one huge bikepack for the entire trip but, unless you have inhuman resilience, it will come at a cost, and may even put you in harm's way
Carefully considering these factors before making any ultralight bikepacking purchase is the key to not only having an enjoyable experience from preparation to finish but is a huge contributing factor in ensuring yours and everyone else's safety.
Ultralight Bikepacking – Best Options
#1 – Bike Phone Front Frame Bag
Gone are the days when the familiarity of the terrain and land is the key to having a good time especially when you are going ultralight bikepacking. Today, it is vital that when you do, you need to have your mobile phone with you.
It is not a knock against how modern technology has taken away an aspect that would have made one's ultralight bikepacking experiencing fun, but it is just the way it is now.
Your phone serves multiple purposes, and to have that handy puts any long-distance cycler at an advantage. That is why it is important that you protect it and this is the best way to making it a hassle-free device to have.
This bike phone bag has many features that will make your mobile phone a lot more handy during your ultralight bikepacking experience, and these include:
Very Spacious for its Size – not only is it compatible to most smartphone devices, it also has pockets for other small items you might have like your keys, wallet, repair kits, and small energy gels
Sensitive Evene through the Film – this gives the rider the ability to make their phones an effective and efficient tool to have during your ultimate bikepacking excursion because the window's film is thick enough to ensure your phone's protection, but thin enough that you can continue to swipe through your phone in spite of the protective layer. Fair warning, however, Touch ID is still not possible.
Convenience, Safety, and Comfort Features – both side of the pouch have reflective tapes to keep you safe during night rides, and it has a socket that allows easy access to your earphone jack if you need it
Water Resistant
Easy Strap On and Strap Off – making it easy to remove and install once more whenever you need to
It is the perfect ultralight bikepacking companion for the modern person who has made their phones an important device to have during the trip.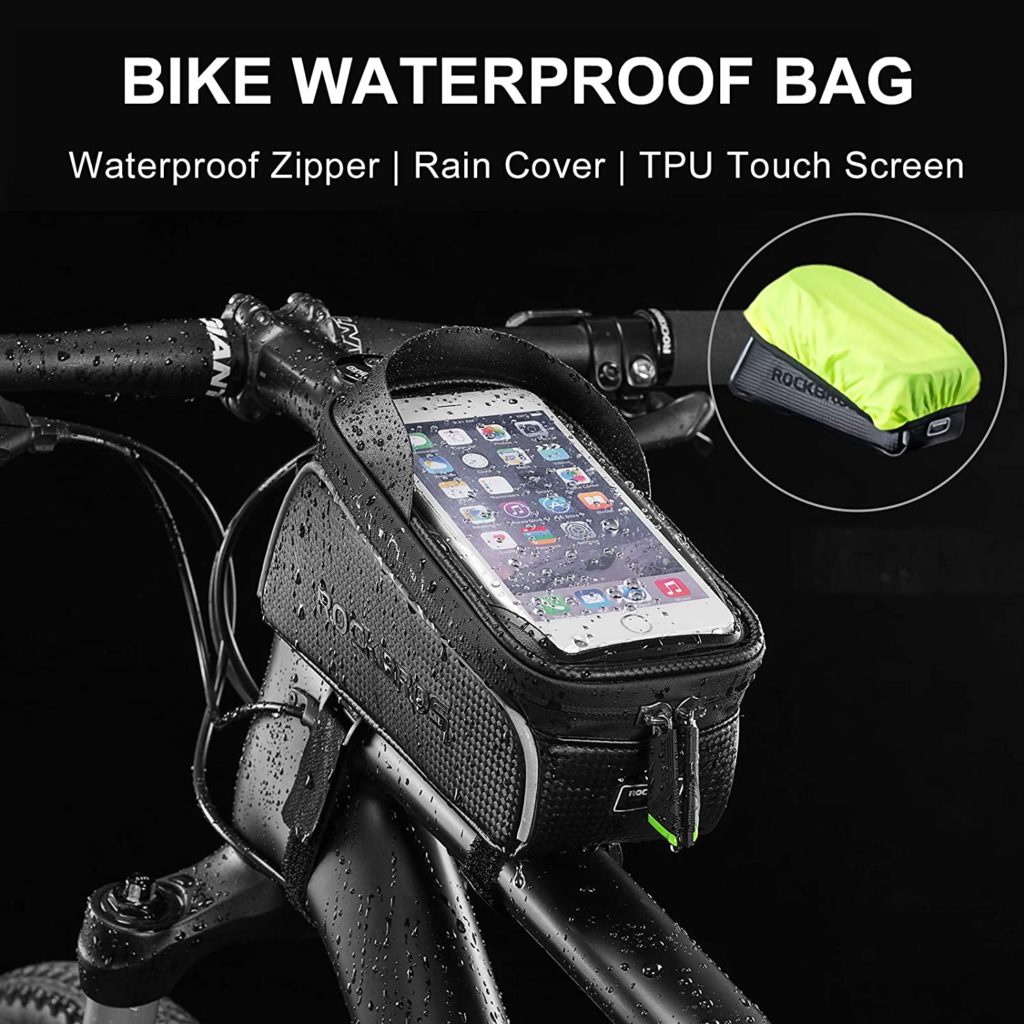 #2 – Outdoorsman Lab Sleeping Pad for Camping
It is a given that when you are going for an ultralight bikepacking excursion, it means that you will be traveling really long distances. In fact, it is safe to assume that it will take a number of days for you to arrive at your destination. This is why it is important to have a sleeping bag with you.
However, it should not just be any sleeping bag because, as mentioned earlier, weight distribution and its portability should be taken into heavy consideration.
Outdoorsman claims that they have tested many designs before they finally settled with this one, and considered it to be the best one yet. Highlights of this design include:
Best Size without Compromising Balance – it promises to be fully capable of covering a full grown adult, yet it has a similar weight to that of a waterbottle. In fact, it rolls up to the same size as a water bottle too
Comfort – this outdoor sleeping bag is 2.2 inches thick which, based on the many trial and errors that Outdoorsman went through, is the optimal thickness that many people found comfortable when sleeping outdoors, not only for cushioning the hard surfaces but also enough to keep you warm outside
It comes with its own pouch bag, and when you are finished with your ultralight bikepacking experience for the day, it can easily be set up with a few blows. Outdoorsman estimates that it should be fully inflated within 10-15 breaths.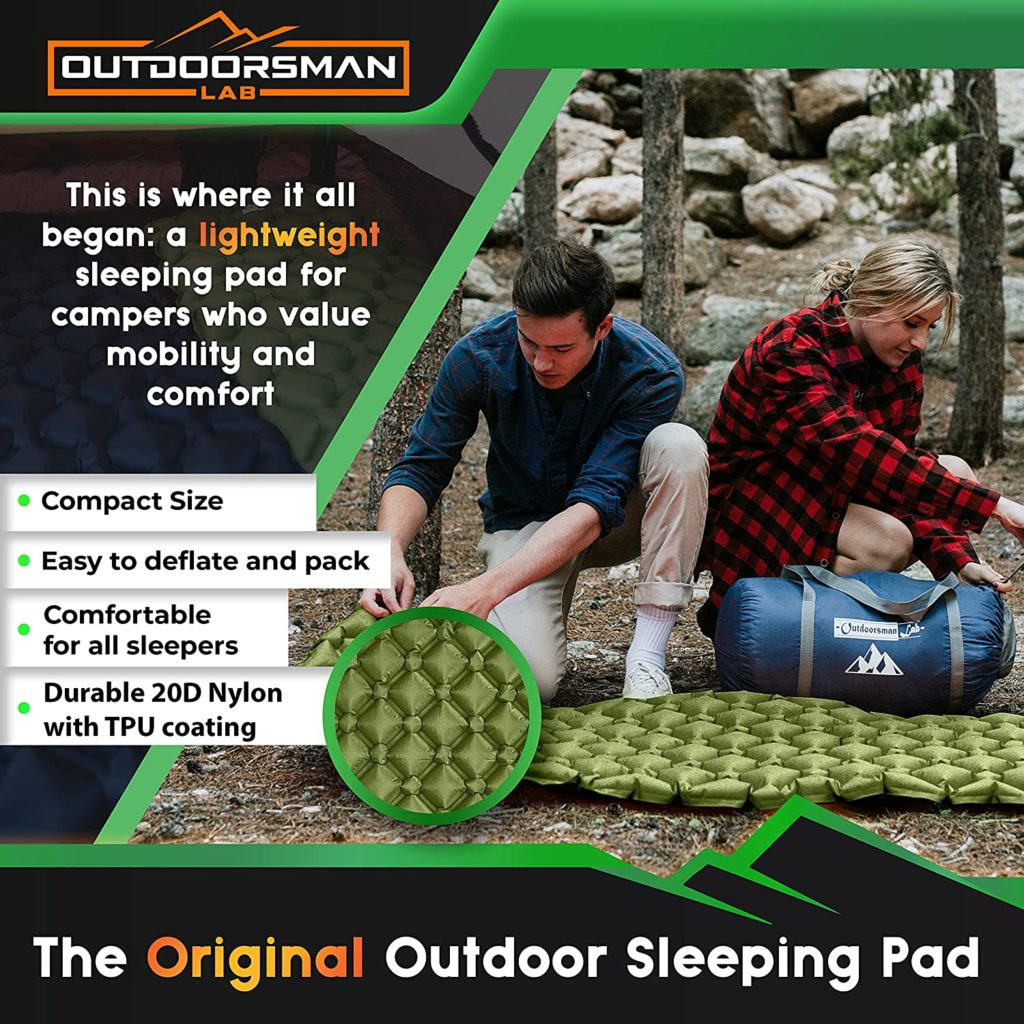 #3 – NDakter Bike Pouch
It is good to acknowledge that not everyone who goes on an ultralight bikepacking experience deems their mobile phones to be an essential tool. Especially if they are just going to and from work. If you are one of those people, this accessory is your perfect companion.
It is simply one big pouch with plenty of room to accommodate all your essential daily items such as your phone, wallet, keys, and maybe a small repair kit in case you run into some trouble with your bicycle along the way.
It can sit just underneath the framework, and it can easily be strapped on and taken off as you reach your destination.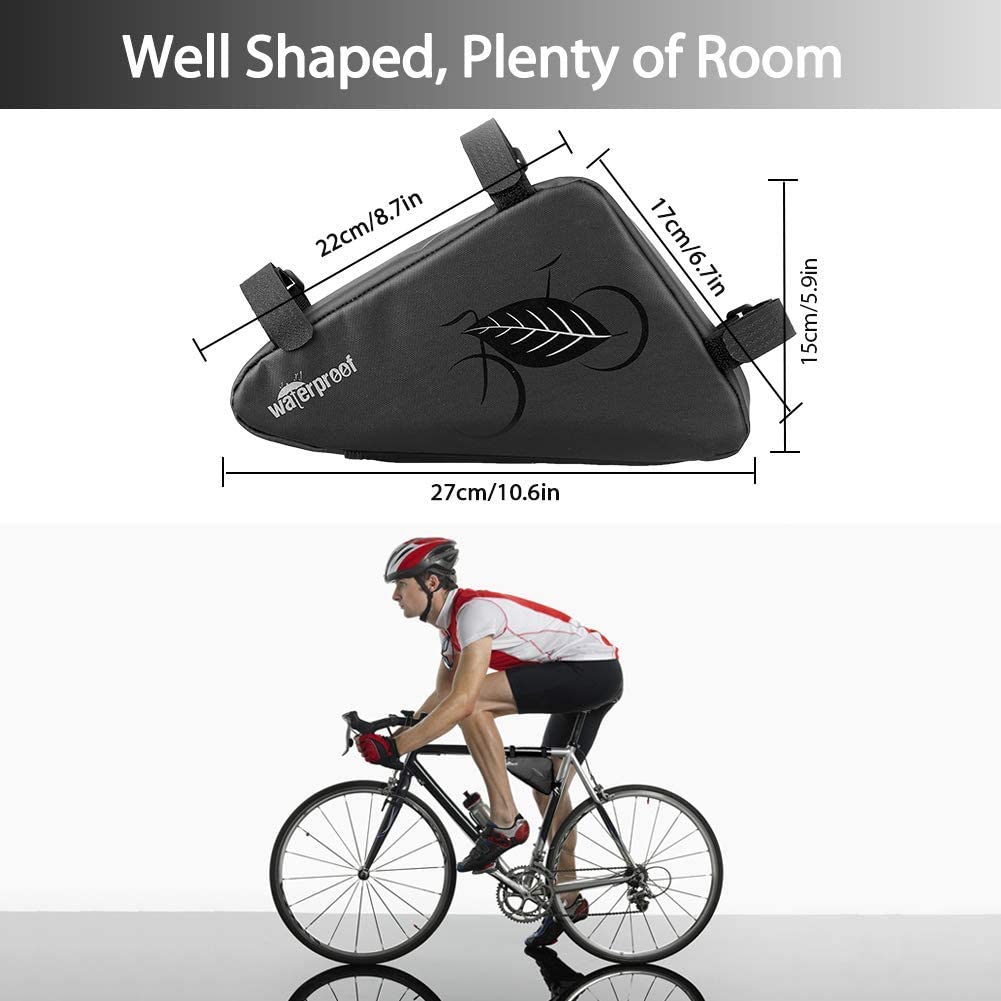 #4 – Roswheel Race Series Ultralight Bike Saddle Bag
Similar to the previous item, the main purpose of this pouch is to give you a place to store your small, daily essentials with convenience as you bring them along your ultralight bikepacking trip regardless if it is on your way to work or if you plan to just casually go on your daily ride.
The difference between the two is this particular pouch can sit just beneath your seat. The purpose of its design is to help reduce the air resistance as you streamline a straight line as it is tucked just behind your seat.
Essentially, it will feel and look like it was built in.
Additionally, Roswheel added subtle safety features into the pouch such as the addition of a reflective tail loop light and by making sure that the material that is used is tear-resistant, yet still light enough that it does not affect your balance.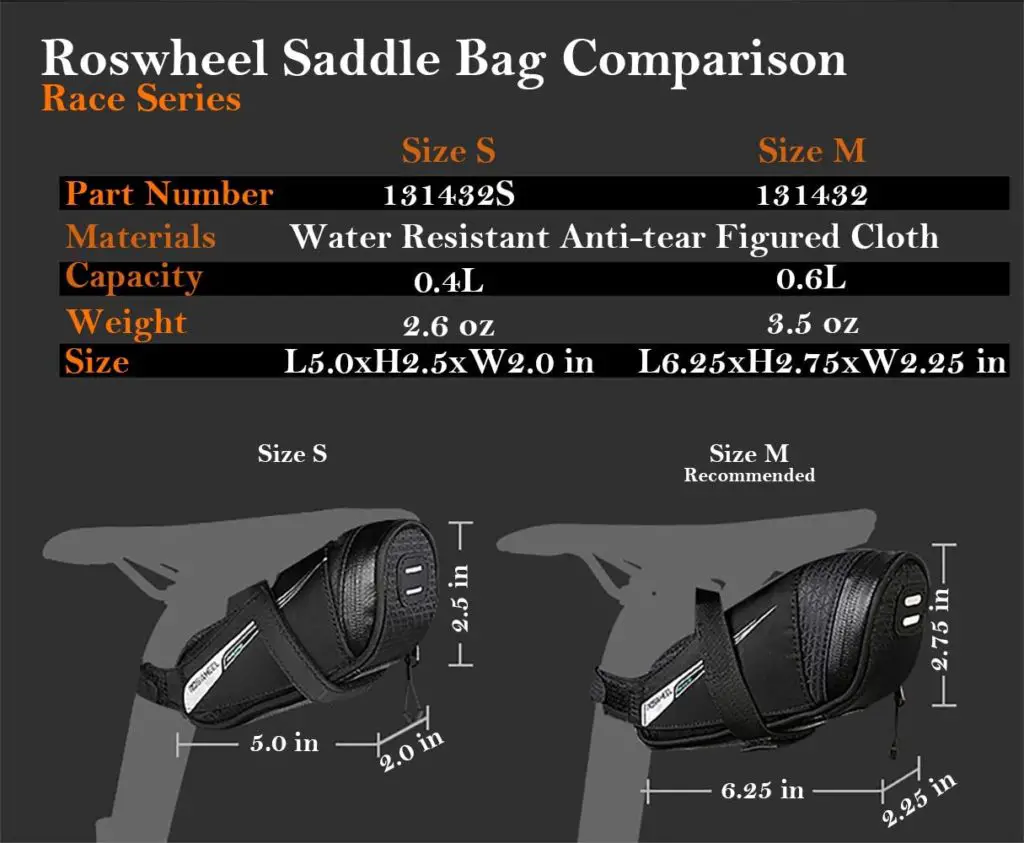 #5 – Lixada Bike Handlebar Waterproof Bag
The Lixada Bike Handlebar Bag comes in three different styles, but the one, in particular, can be tucked right on the handlebar. However, in spite of its original size, it can be expanded to hold seven liters, the most.
This is made possible by easily extending it to its maximum length making it the perfect companion for long-distance ultralight bikepacking trips especially.
Additionally, it is made out of waterproof material to ensure that all your items inside the bag are kept safe through rain or shine which is an important consideration when going on long trips on a bicycle because of its lack of roofing, unlike cars.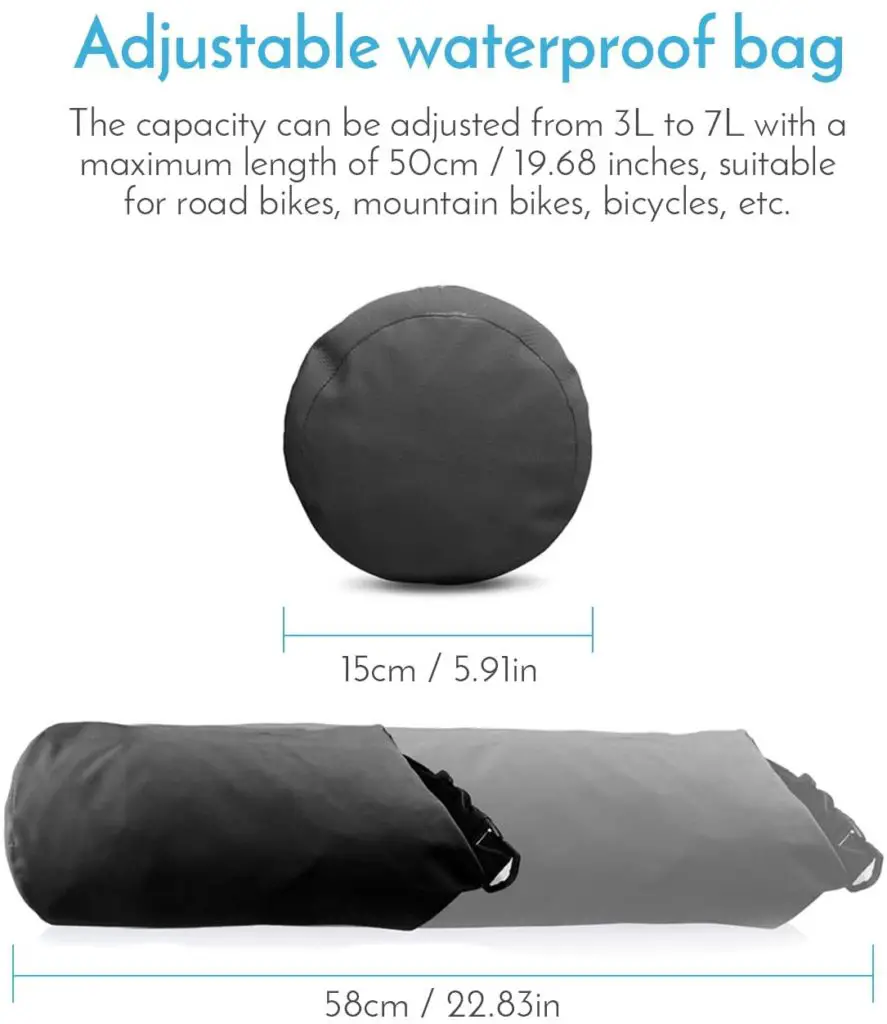 #6 – WOHO Xtouring Bikepacking Handle-bar Dry Bag
This offering from WOHO is one size fits all kind of bag that has only one design which is the biggest difference between this and the previous ultralight bikepacking bag recommendation.
At its smallest, the Xtouring Bikepacking Accessory Bag can be strapped to the front of the handlebars if the items that you want to carry are not too huge. However, if you need to carry more than your daily essentials in it, it can be expanded to a point that it can be worn as a shoulder bag or a backpack.
In addition, the material is welded tight together to ensure that water will be unable to seep through and that it cannot be torn by anyone who plans to rip your bag to steal anything inside.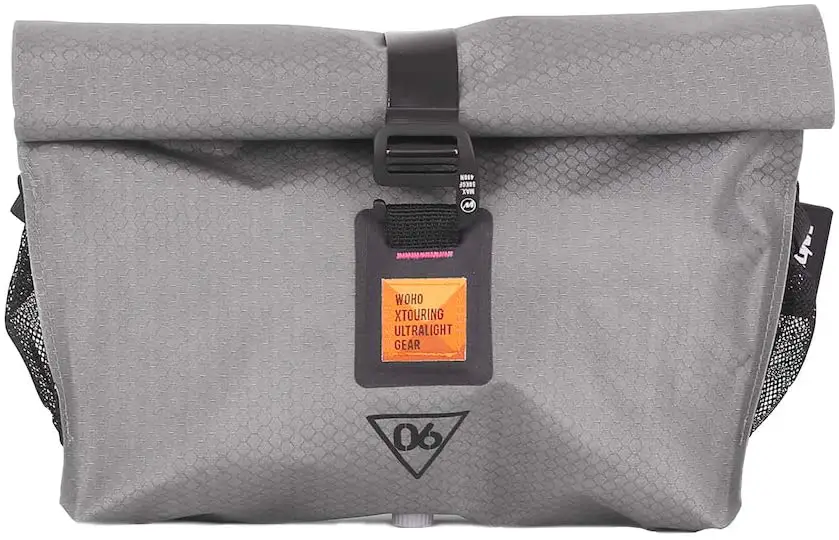 #7 – Ultralight 900 Fill Down Quilt Sleeping Bag
Even lighter than the previously recommended sleeping bag because this one-pound sleeping bag is filled purely with down for optimum comfort. It has also been tested to keep anyone warm to temperatures as low as 10 degrees.
What makes this unique is how it can also be turned into a blanket if you are sharing it with someone. However, it can be folded to transform into a sleeping bag. Additionally, it can accommodate children and can be expanded to cover an adult who is 6 feet and 2 inches tall.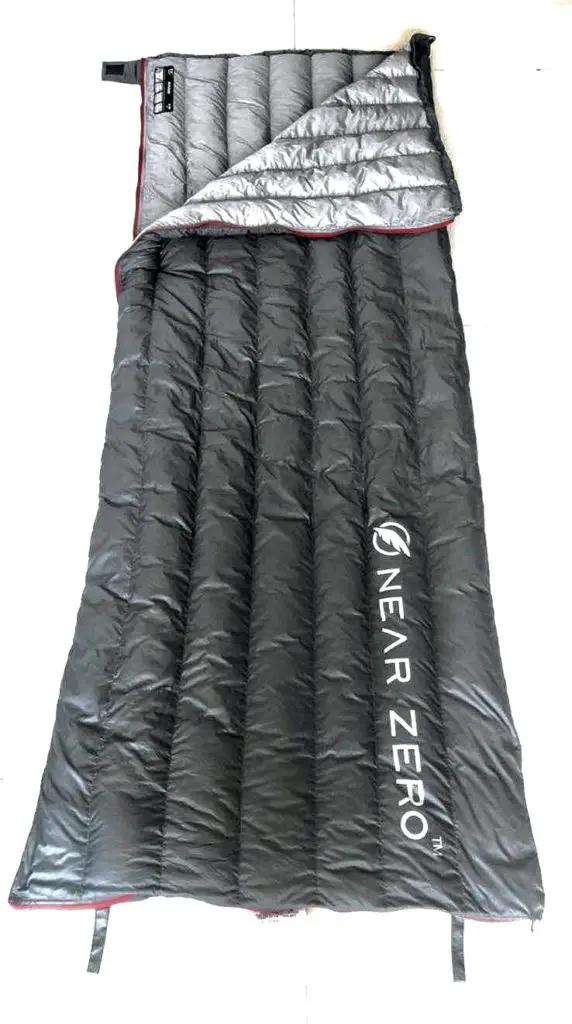 #8 – WOHO Xtouring Bikepacking Dry Bag
If you are planning to carry more than your daily essentials for your long-distance ultralight bikepacking trip but do not want to carry bags with you, this extra-large pouch might just be the equipment that you need.
It can be easily strapped on the frame and it will feel like it was part of the bicycle all along.
It is able to carry around nine liters worth of items and it is mud, water, and tear-proof.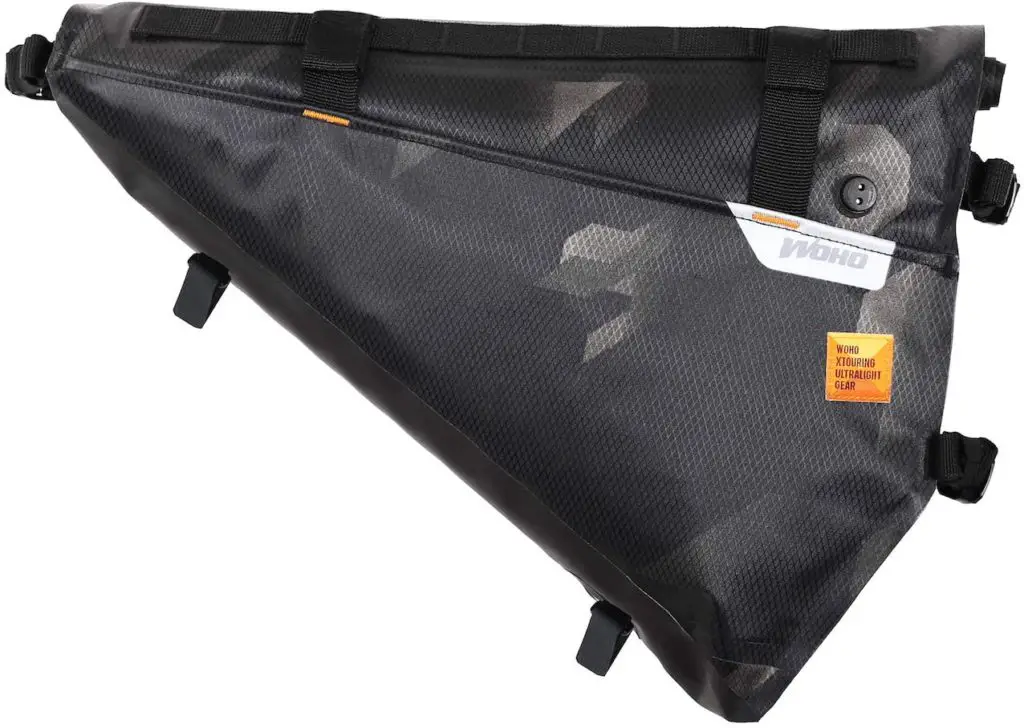 #9 – WOHO Xtouring Bikepacking Saddle Dry Bag
If tucking a pouch underneath your bike's frame is not for you, there is always this larger pouch from WOHO that can be wedged underneath your seat.
It is able to hold as much as seven liters worth of items. Just make sure that you are able to balance yourself to avoid any accidents.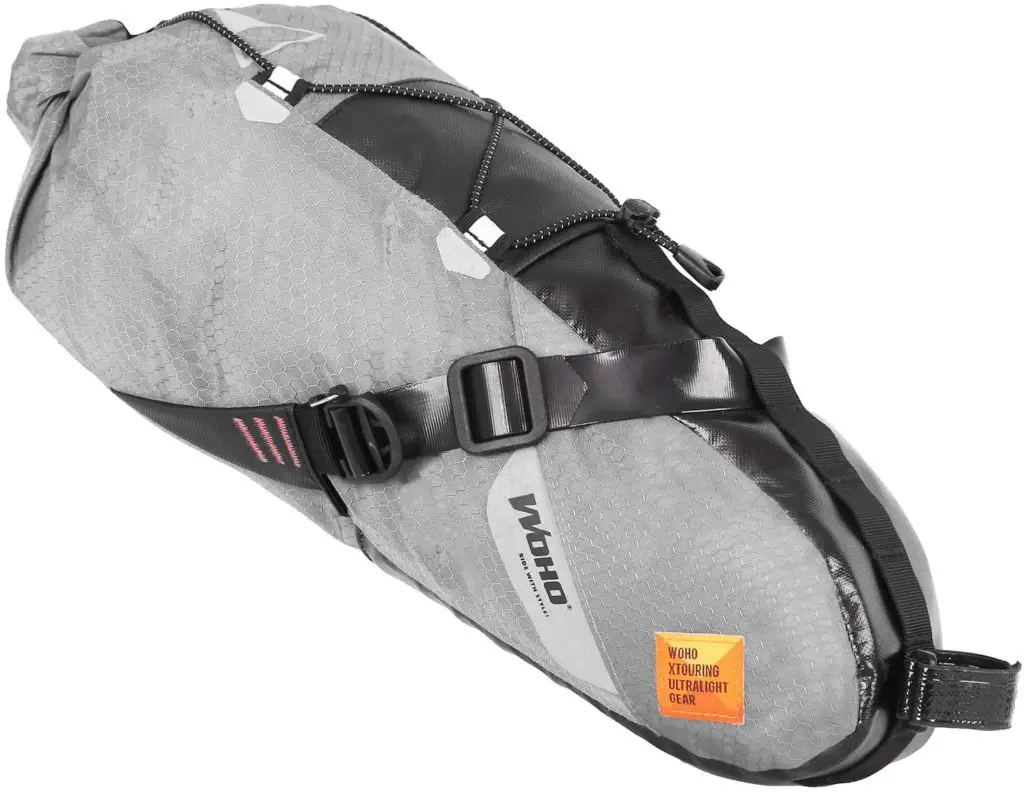 #10 – Moosetreks Bike Seatpost Bag
This is the largest among the selection of equipment that you can have for your ultralight bikepacking.
Moosetreks has listed this pouch/bag to be able to handle at least 10 pounds worth of equipment which is roughly 8-16.5 liters worth. So, if you are planning to go on an ultralight bikepacking trip that might take a few days to complete, this is the most ideal equipment you will need.
However, with its size, there will be a compromise. Luckily, it is not that huge. To be able to install this on your bike, you only need to have three inches worth of seat post showing. Otherwise, it can be placed on the saddle.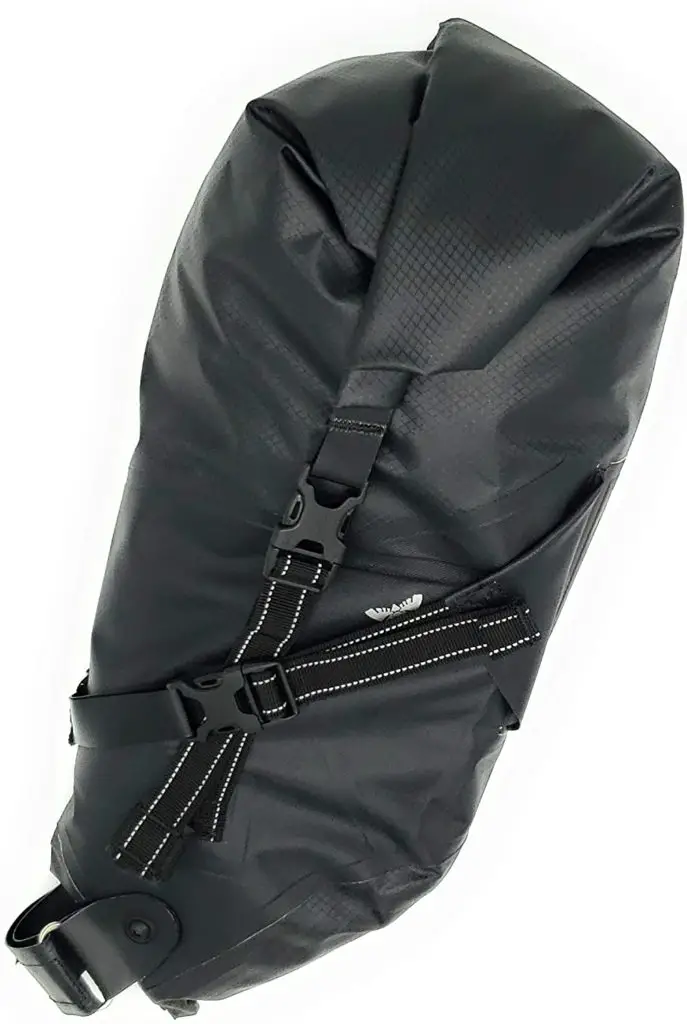 Conclusion
To embark on a long-distance cycle is common among cycling enthusiasts, especially those who are used to the aching consequences of cycling, and it can be painful. However, it is also fun, and that is why it is necessary to have ultralight bikepacking equipment with you to ensure that you last throughout the entire journey, and also to ensure your safety.