So you have an old bike lingering around the house and don't know what to do with it? You could just throw it away, but why not make the most of your unwanted two-wheeled friend instead? As our world increasingly steers towards being more eco-friendly, there are many creative ways in which we can upcycle old bikes and keep them out of the landfill.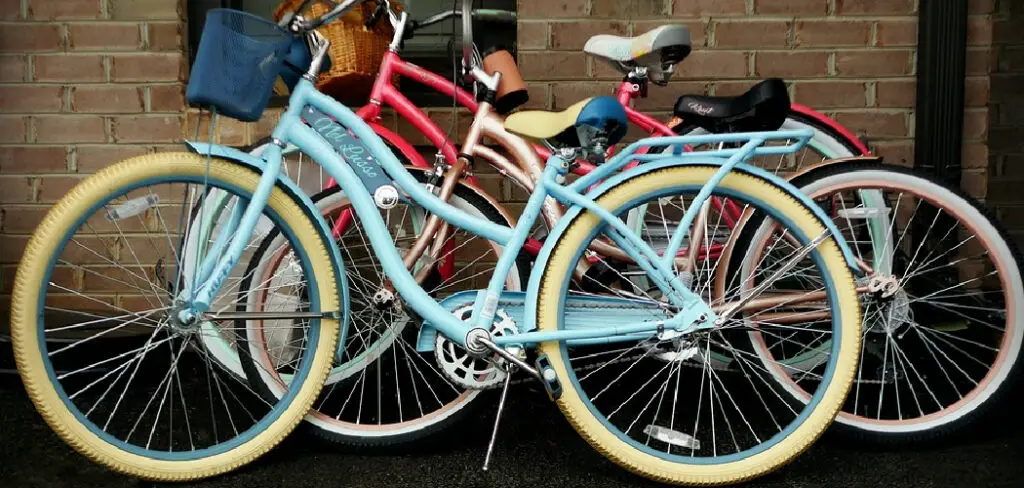 You might not know where to start or who to turn to for help. There is no one-size-fits-all answer when it comes to getting rid of an old bike — some methods are better than others and may involve more effort depending on your bicycle's condition, type, and age. That's why we've compiled this guide on how to get rid of old bikes. Read on for tips and resources!
9 Effective Ways How to Get Rid of Old Bikes
1. Donate Your Old Bike:
Donate your old bike to a local charity or non-profit organization that focuses on helping those in need, such as children and seniors. Many of these organizations can put your old bike to good use and give it a new lease on life by repairing any faulty parts and redistributing the bike to someone who needs it. Ensure that you clean and sterilize your bike before donating to avoid spreading any germs or bacteria.
2. Sell Your Old Bike:
If your old bike is still in good condition, you might be able to sell it online or at a garage sale. Some many websites and apps make it easy to list used items for sale, so do some research and see how much your bike could fetch. You can also try advertising your bike locally or posting an ad on social media.
3. Recycle Your Old Bike:
If your bike has seen better days and is no longer functional, you may want to recycle it instead of just throwing it away. Many cities have special recycling centers where you can drop off unwanted bikes for proper disposal. Be careful to remove any valuable parts such as tires, seats, and bike frames before recycling so that they can be recycled or repurposed instead.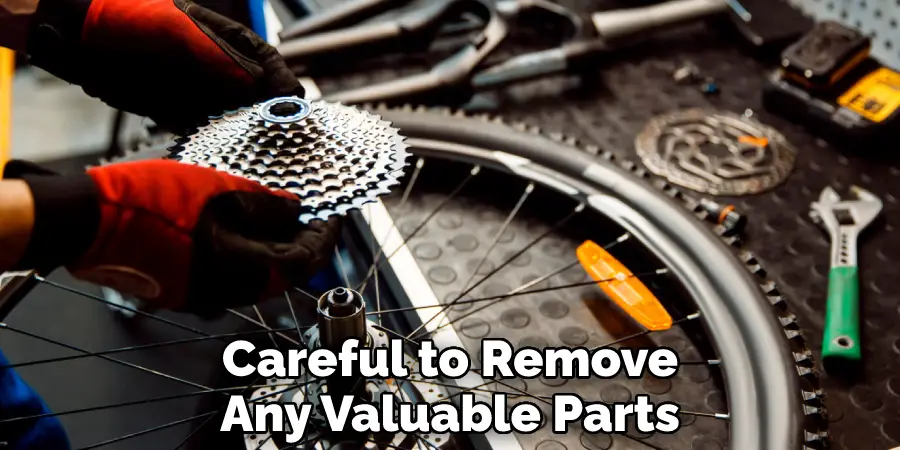 4. Upcycle Your Old Bike:
Instead of letting your old bike languish in a corner or on the side of the road, why not turn it into something useful? You can use your old bike to create a number of different items, such as furniture, decorations, or even toys for kids. Another fun idea is to turn your old bike into a planter to grow some fresh herbs or flowers in your backyard.
5. Transport Your Old Bike:
If you never use your old bike anymore but want to hold on to it for sentimental reasons, why not try using it as a means of transportation? You might be surprised how much easier and more convenient it can be to get around town with two wheels instead of four. Some cities even have designated bike-sharing programs, where you can rent an old bike from one location and drop it off at another city hub. This can be a great way to save gas money and avoid the traffic and parking stress!
6. Recycle Bike Parts:
If your old bike is in poor condition and you don't want to keep it, you may be able to recycle some of the bike parts. For example, metal frames and wheels can often be recycled as scrap metal, while tires and rubber foot pedals might be repurposed into other items such as floor mats or garden hoses. Other parts like gears and chains may also have uses outside of bikes.
7. Host a Bike Swap:
If you still want to hang on to your old bike for sentimental reasons but don't want it taking up space around your house, why not consider hosting a neighborhood or community bike swap? You can set up an online listing where neighbors can trade their unwanted two-wheelers with each other without the hassle of going to a garage sale or consignment shop. Just make sure to clean and sanitize your bike before swapping it with others.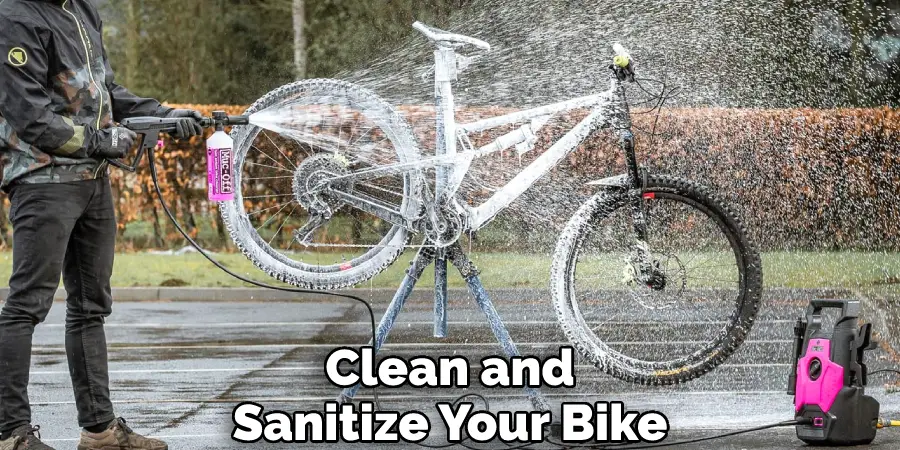 8. Scrap Your Bike:
If your old bike is beyond repair and you don't want to keep it, the best thing to do is simply scrap it. Contact your local recycling center or dump to find out how to dispose of your old bike safely. You may be required to remove certain parts like pedals and tires, so do some research ahead of time on how you should prepare your bike for recycling.
9. Store Your Old Bike:
If you don't have the space to keep your old bike around the house, consider storing it at a local storage facility instead. This can be a great option if you want to hang on to your old bike but need somewhere safe and secure to store it in the meantime. Many storage facilities offer climate-controlled units that protect delicate bikes from damage or rusting over time. Be sure to do your research ahead of time and find a reputable storage facility with plenty of security features to rest assured that your bike will be stored safely and securely.
By following these tips and being proactive about how you dispose of your unwanted two-wheelers, you can help make a difference in keeping our planet clean and green for years to come.
5 Additional Tips and Tricks
Determine whether or not your old bike is still in good working condition. If you've owned it for a long time, or if it's been sitting unused in your garage for years, there's a good chance that it may be worn out or broken.
Research how much money you could potentially make by selling your old bike online. This will give you a sense of your bike's value, which can help guide you as you decide how best to dispose of it.
Look into local recycling or donation programs that accept used bikes. Many municipalities have dedicated bike donation programs in place, and local non-profit organizations may also accept old bikes.
If possible, try to find someone in your community willing to take your old bike off your hands for free. This can help save you time and effort if your bike is no longer in great condition while also helping someone else get more use out of it.
If you don't want to deal with the selling, donating, or recycling your old bike yourself, consider hiring a professional bike recycler to take care of the process for you. This can be a great option if your bike needs extensive repairs or is simply too big and bulky to handle on your own.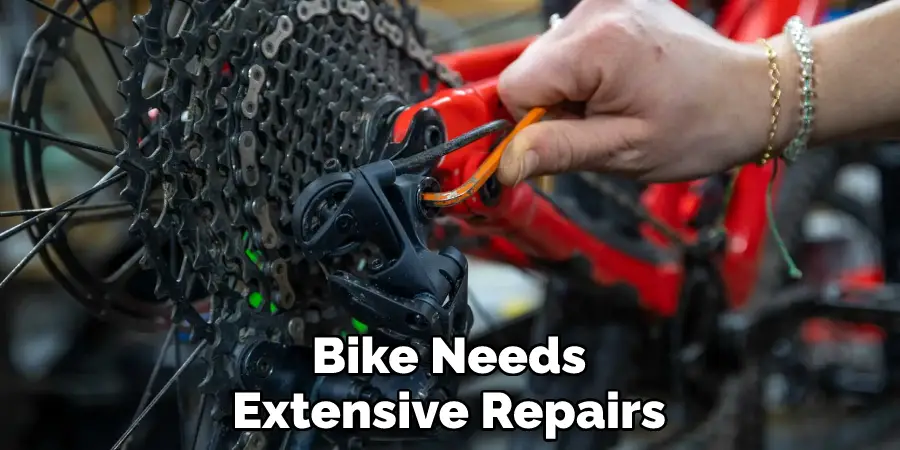 While other approaches may work well for getting rid of old bikes, these are some of the most effective tips and tricks to try out as you explore your options. Whether you're looking to sell or donate your old bike, these strategies can help make the process quick and easy so that you can move on to something new without any hassle.
Is It Bad to Leave a Bike Outside?
While there are many reasons to love riding a bike, leaving it outside can have some negative consequences. One of the major risks of exposing your bike to the elements is that it may become damaged or rusted over time. This can make your bike more difficult and expensive to repair and affect its performance and safety when you try to ride it. Also, suppose you leave your old bike in the rain or snow. In that case, it could also attract unwanted pests like rodents or insects that could damage your bicycle's inner components.
If you want to protect your bike from these kinds of issues, one option is to store it indoors whenever possible. Ideally, you should be able to find a secure place in your home where it can be stored out of the elements, such as in a basement or garage. You may also want to consider investing in a high-quality outdoor bike cover that will shield your bike from sunlight and precipitation while still allowing it to remain visible so that you don't forget where you left it.
Overall, the best way to keep your bike in great condition is to be proactive about storing and caring for it. Whether you are simply keeping it outdoors for a few days or leaving it outside for longer periods of time, taking the necessary steps to protect your beloved bicycle can help ensure that it stays in good shape for many years to come.
Conclusion
Bikes are great for transportation and recreation, but when they're no longer being used, it can be tough to know what to do with them. If you have an old bike taking up space in your garage, don't despair! There are plenty of options for getting rid of it.
So there you have how to get rid of old bikes, some solid options for getting rid of that old bike eating up space in your garage. If you can't stand the thought of seeing it go to waste, why not donate it to a good cause? Or, if you're short on cash, selling it online is a great way to make some extra money.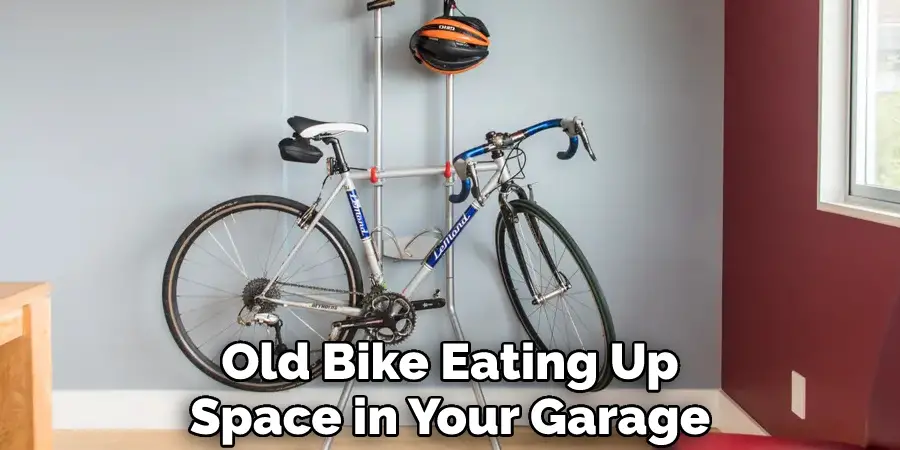 And finally, if all else fails, recycling is always an option. No matter what you decide to do with your old bike, just be sure to get rid of it so you can make room for new adventures.