Introduction
Comfort and safety are the main elements of a fast and enjoyable bike ride. Not all bikes are equipped with comfortable pedals or enough safety features today. That's what makes bike straps important.
Moreover, proper cycling shoes also play an important role in the safety of riding around the city and rough terrains. For this reason, it makes sense to use special foot straps with the pedals, which will securely fasten the feet, preventing them from slipping off, contributing to a faster and safer ride. It's worth choosing the best bike pedal straps, which are wear-resistant, come in multiple colors, are lightweight, and are suitable for any foot size.  
There are a lot of options on the market that will fit any bike. These can be both speed bikes and MTB with conventional pedals. Many pedal kits have a simple design and are quickly mounted on pedals. Typically, they also feature Velcro and are easily adjustable. Of course, there are other options, e.g. plastic toe clips, but any model is the key to an easy and efficient bike ride.
Simple nylon bike straps can be used even on dirt/street and BMX bikes. Some models are suitable for both adult and children's bikes. When choosing nylon bike straps, you should consider their total length and Velcro width. It's best if the bike straps have a stock of length and wide Velcro, which will not squeeze the foot in one place. It should be noted that in most cases, the straps are fully adjustable and, thus, fit any foot size. With bike safety discussed in this article, you can ride a bike or haul your bike and know that it will not slip off. Bike straps are always lightweight and do not add any significant weight.
Let's get to the review now.
Bike Straps – Best Options
#1 – Boncas Adjustable Bike Rack Strap
The Boncas Adjustable Bike Rack Strap is an unmatched bike strapping option when it comes to grip. These straps often come equipped with a revolutionary anti-slip construction design, cementing your shoes to a specific position from start to finish. Also, with the exceedingly large Velcro strap cover ensuring your feet stay secured to the pedals, your cycling performance will receive a boost as never before.
We also like the fact that the thick straps' covers are constructed of polyester. This material guarantees durability and makes the pedal extremely compatible with platform pedals. The tight stitching on the Velcro strap is also quite reassuring. In short, these bike straps will do the job they are meant to do. They're quite easy to maintain too.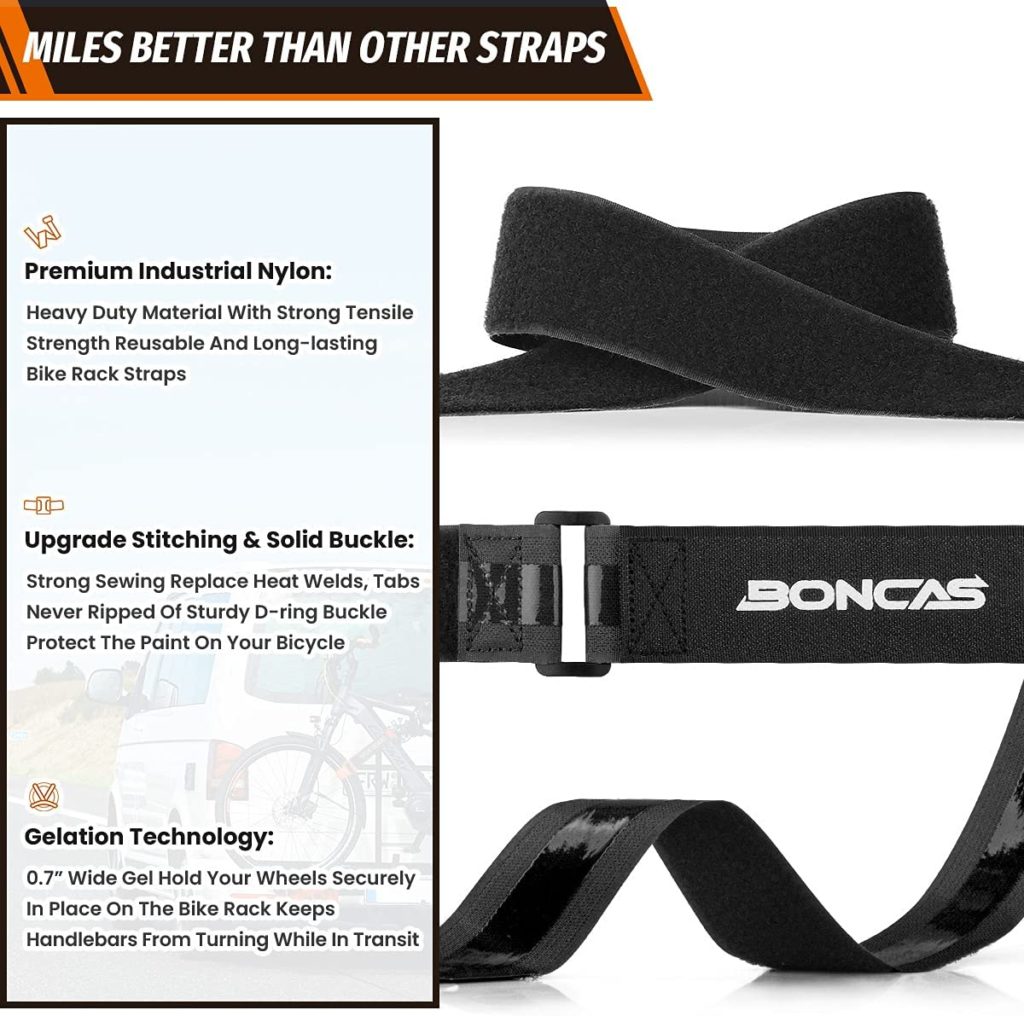 #2 – Ubenic Bike Rack Strap 29.5 / 24"
Ubenic Bike Rack Strap is another good set of bike straps that are built to last. Comfortable and secure, once you adjust the velcro to a size that fits you won't need to adjust it again unless you switched to a way bigger shoe. Not only are they comfortable once you get your foot in, but they're easy to slip in and out of without sacrificing foot retention.  For the pair, they won't put much weight on your bike, either.  They're only available in black and won't be winning any style points, but they get the job done. Ubenic Bike Rack Strap is not as solid and may wear out a bit sooner, but they're still dependable.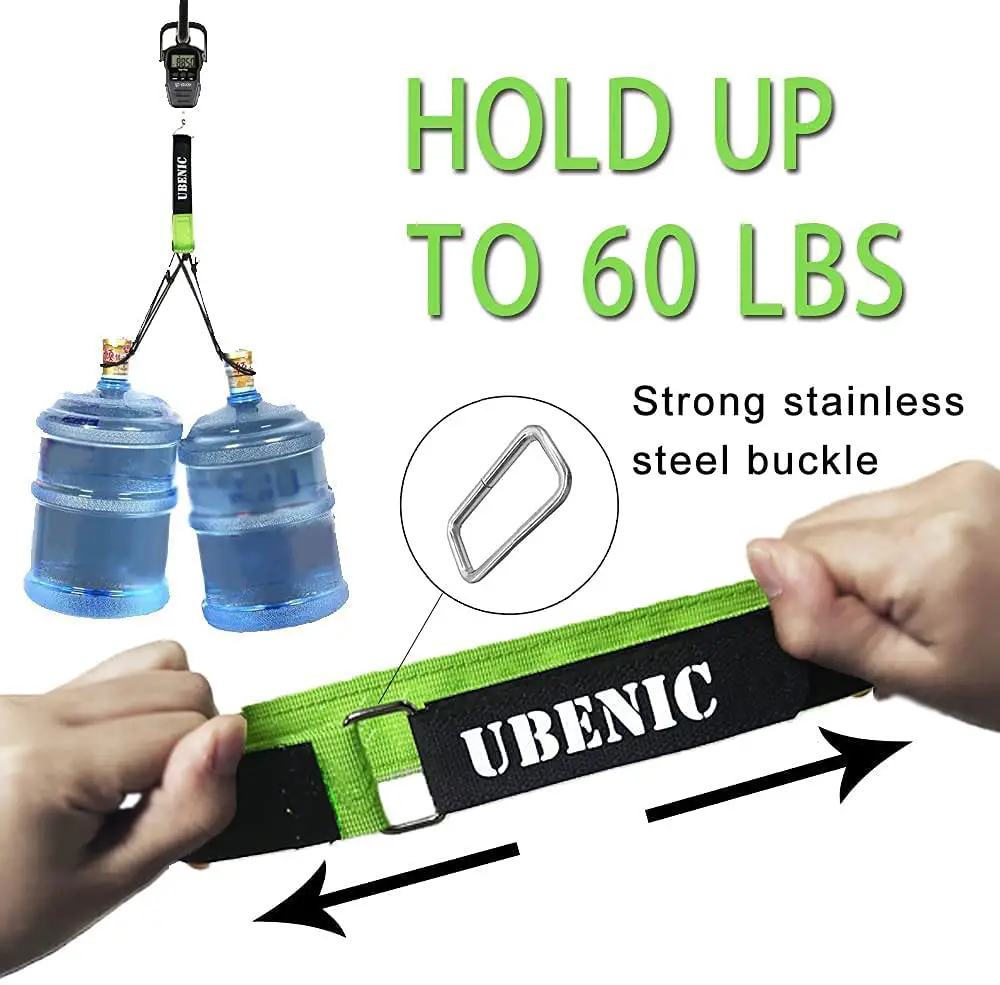 #3 – SANNIX Reusable Bike Wheel Strap
The SANNIX Reusable Bike Wheel Strap is specifically designed for use on any type of bike. The versatility of this option is that it does not require special shoes and can be adjusted to any size of the foot. In addition, you can always effortlessly release the foot fast and easily, without the help of your hands. This set has a small weight together and it mainly has a light brown colored latter that allows you to quickly adjust the tension level. These are reliable and durable bike straps that are practically wear-resistant.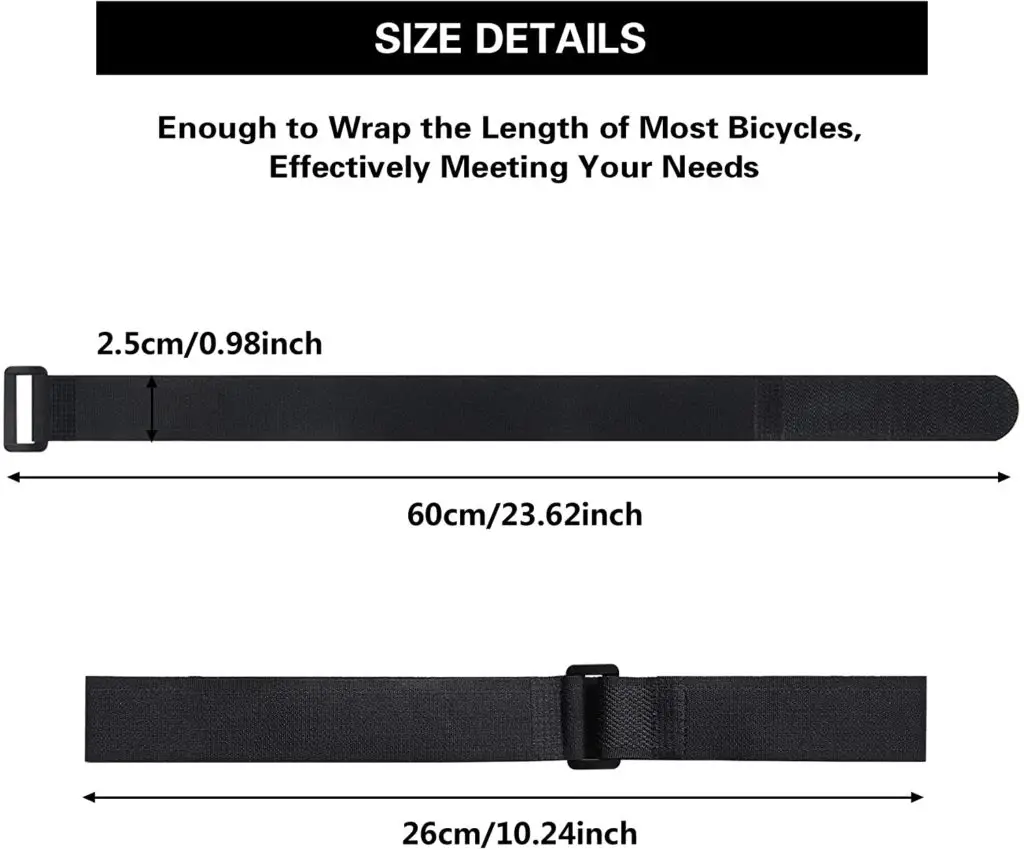 #4 – Ultraverse Bike Rack Straps
Renowned for its multi-functional traits, the Ultraverse Bike Rack Straps will have you scaling heights you've never reached before on your trusted bike. It is mainly compatible with most bike racks for cars there. The clips on the Ultraverse Bike Rack Straps are constructed of alloy and resin. So, in terms of durability, you won't have issues with these pedals. Also, the fact that the strap is constructed of high-quality nylon only adds to the charm of this option. Of course, the straps can be adjusted as per the size of your feet, giving you optimum control and grip to your liking.
Best of all? If you aren't feeling the Ultraverse Bike Rack Straps all too much or you see wear and tear, you can have your current set exchanged with new ones i.e. if you change within two months. With them, you can expect a product that works as both a strap and a pedal clip, offers excellent grip, is lightweight, and comes with an easy assembly and installation process.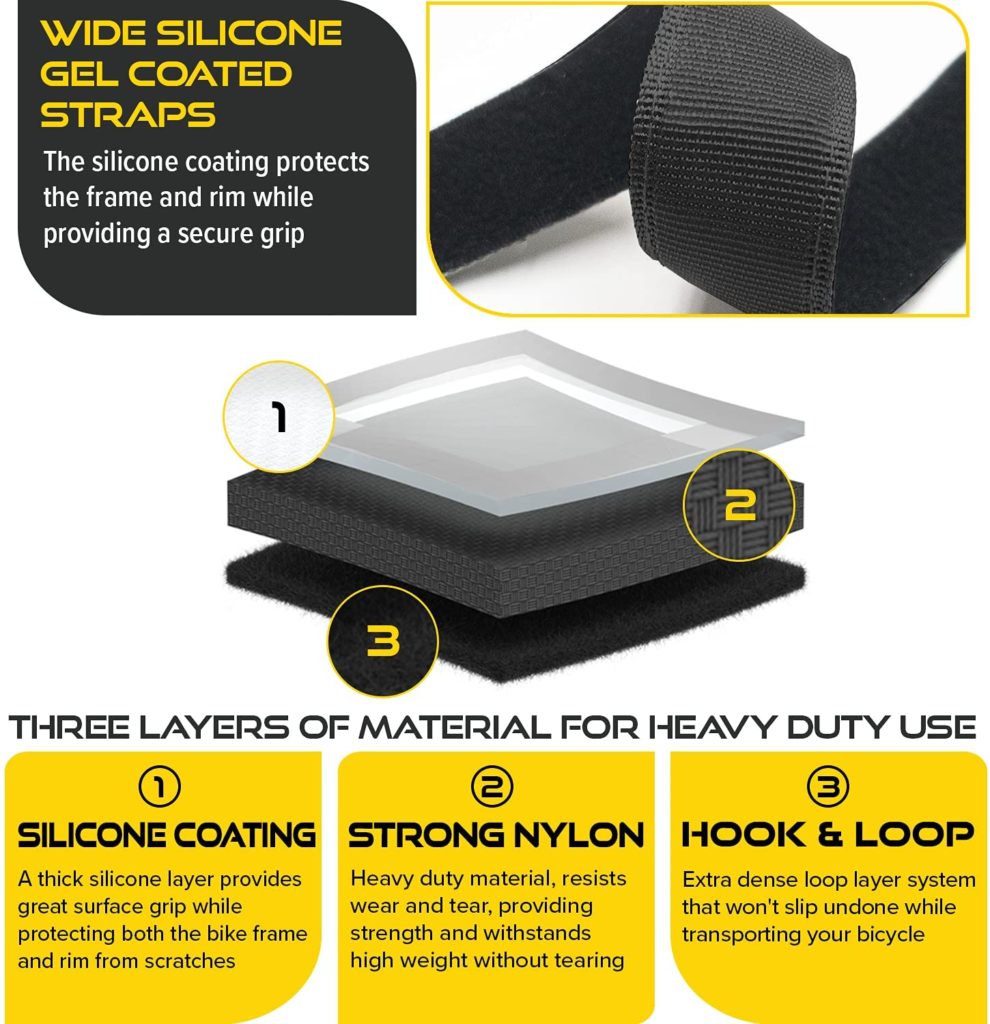 #5 – LuBanSir Cinch Straps, 2″ x 24″ (4 Pack)
The LuBanSir Cinch Straps is a set of straps and a rugged platform of extension cord and hose. This platform is compatible with most bikes on the market and it's a professional kit that lets you securely secure your feet when riding a bike. The kit has a black finish, which also means it will fit on bikes of any color.
The main material of this bike strap is nylon, which guarantees the durability of the entire structure and, at the same time, reduces the weight of the entire kit. The low weight of the unit does not make your bike heavier, and strap adjustments can be done fast using strong Velcro. This kit has several advantages compared to other regular kits.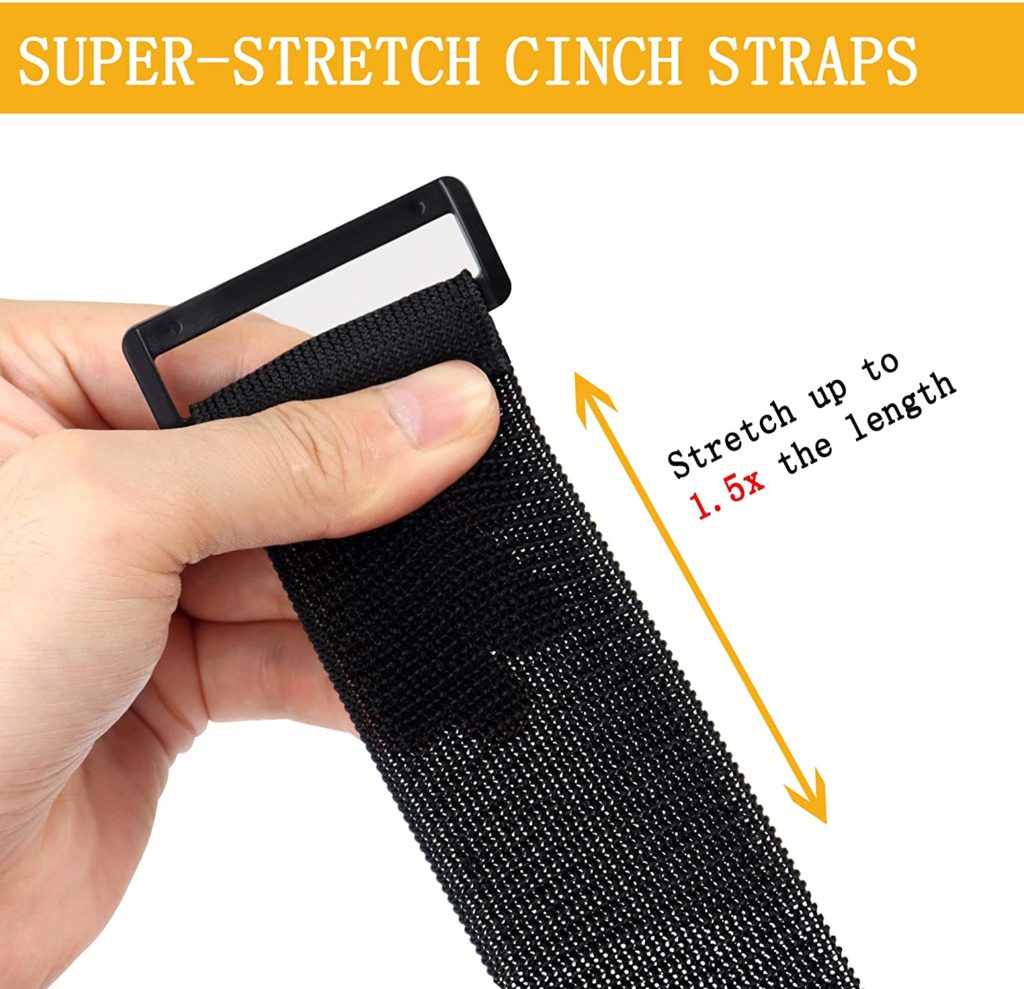 #6 – 6 Pack of Reusable Bike Wheel Stabilizer Strap
The 6 Pack of Reusable Bike Wheel Stabilizer Straps are a great pair of fixie straps, perhaps even the best fixie straps on this list. The solid construction comes courtesy of anti-slip tension design, heavy-duty commercial vinyl, double straps, and more. They are all hand-made, and ethically sourced. Not only are they one of the most durable sets of reusable bike straps on the market, but you can get them in a few different patterns and colours. If style is your thing, these may be for you.  Like a good pair of shoes, these are a bit expensive but will last you a decade.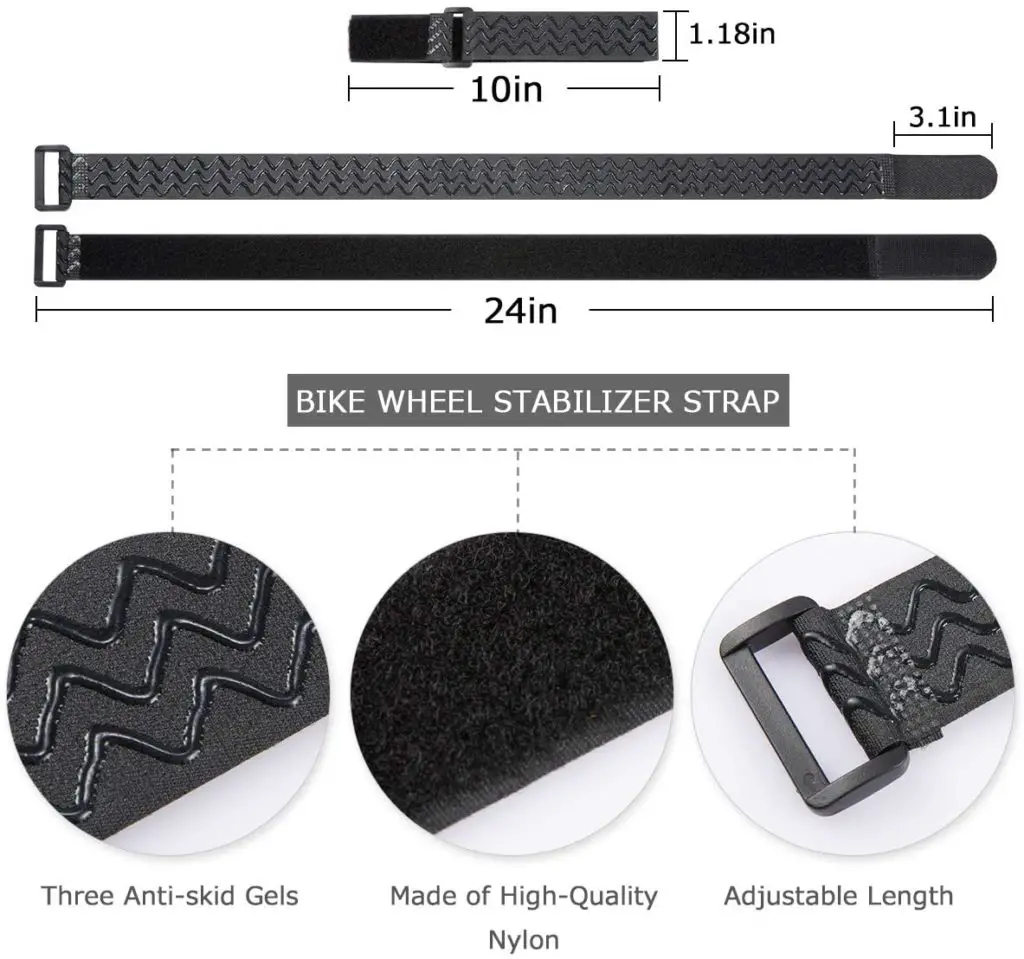 #7 – CyclingDeal Pack of 2 Bike Rack Straps
The CyclingDeal Pack of 2 Bike Rack Straps is specially designed for use on road and mountain bikes. They are suitable for both kids and adult bikes. Also, since the straps are constructed of heavy-duty nylon, you can expect them to stand the test of time. Of course, the straps are highly adjustable too and I must also mention that we are a big fan of its design.
They're lightweight, making them ideal choices for newbies hoping to keep their bikes fixed to their bike racks securely. I also like the fact that the installation process of these bike straps is as easy as it gets. Simply spread it first. Then, put it on the spot where you want it best. That's it!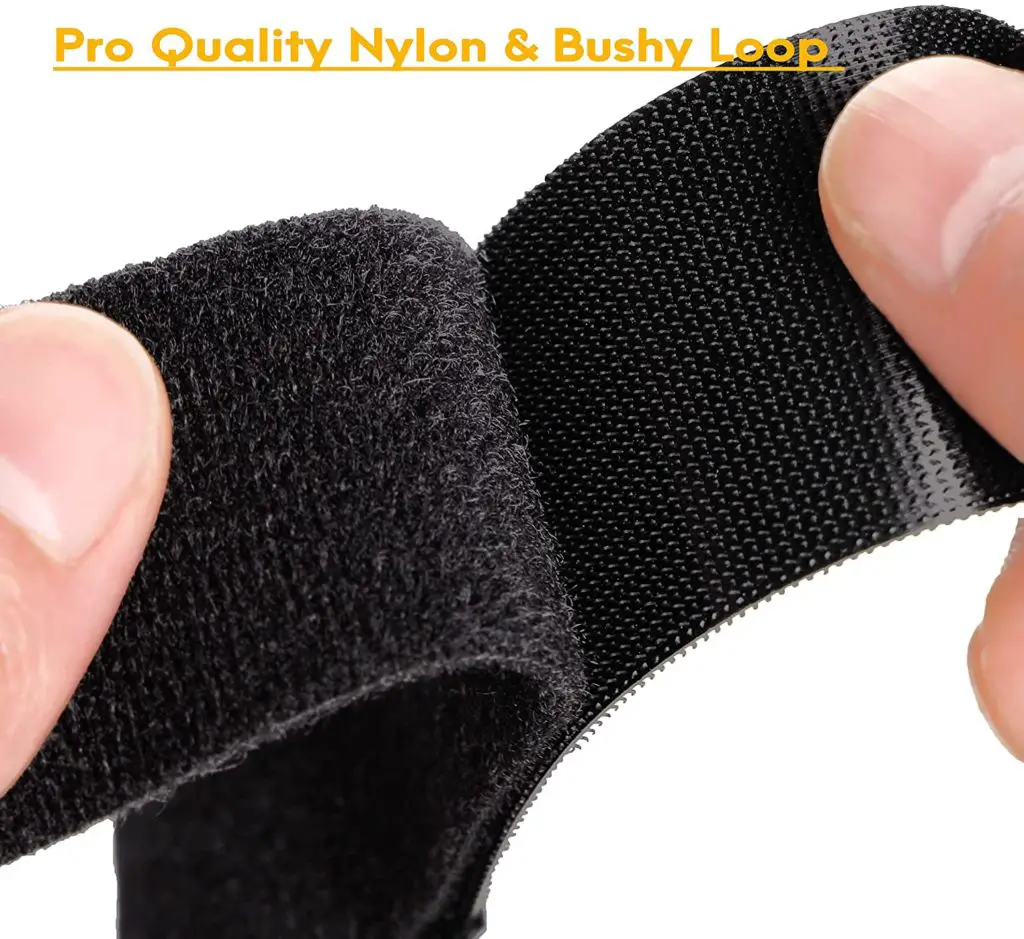 #8 – Woyeainy 3 Pack Adjustable with Buckles Bike Rack Straps
The Woyeainy 3 Pack Adjustable with Buckles Bike Rack Straps set is the easiest in terms of usage and, at the same time, the most reliable and convenient way to fix your bike on the bike rack, no matter the type. These straps can be mounted on any type of bike or bike rack. The main material of the straps is nylon, so you do not have to worry about fast wear and tear or your bike's increased weight. 
These bike straps are made from high-quality lightweight and durable material that makes riding a bike safe, confident, and comfortable. These belts are easily adjustable, which means they will easily fit any bike rack model. These straps can further be fastened using the buckles.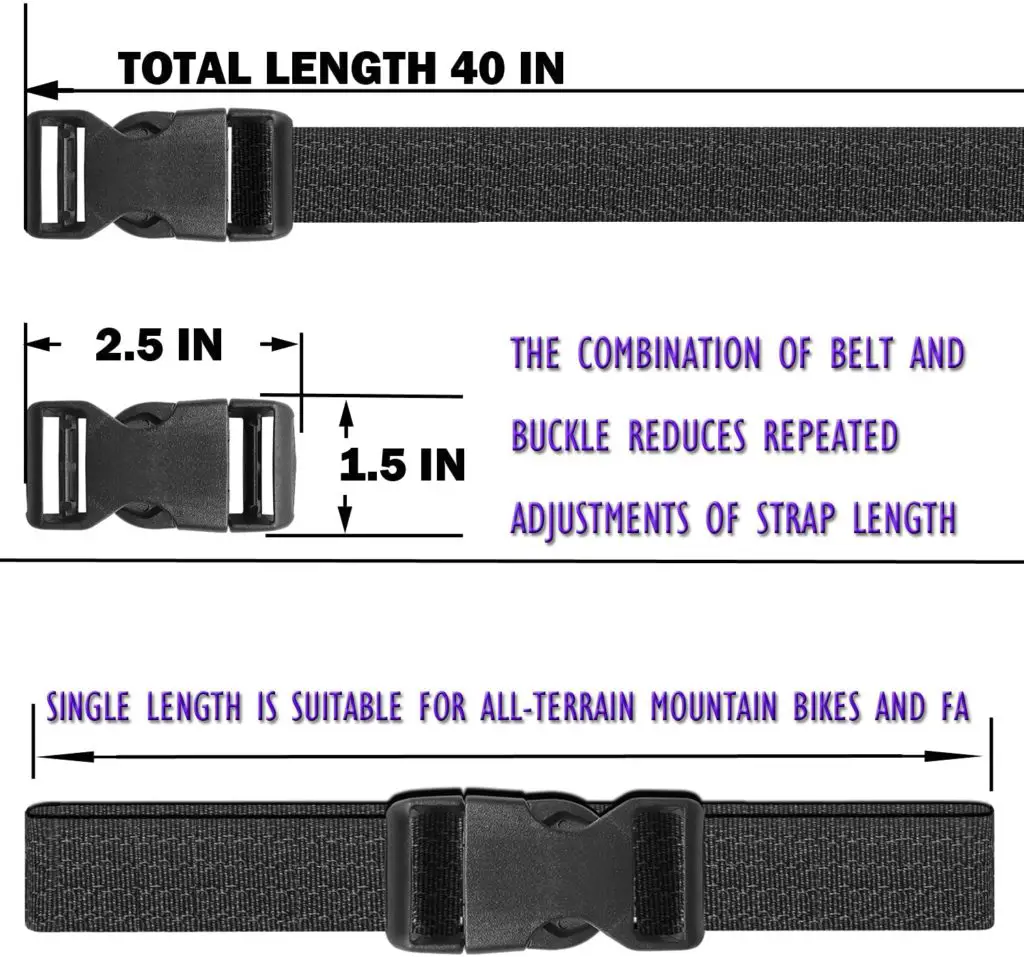 Conclusion
When shopping for bike straps, there are many factors for you to consider. For instance, you have to make sure that the bike strap is adjustable and of the right fit, constructed of high-quality materials such as rubber straps, has an easy installation process, and suits your riding style. It would also be beneficial if you're provided with a safe warranty option.
This review is designed to help you find the right bike straps for all your biking needs. These might vary from pedaling needs to bike hauling needs. Feel comfortable to pick any of the discussed options as they are carefully handpicked and thoroughly reviewed to give you nothing but the best. That said, this wouldn't be complete without a quick recommendation. Our best pick from this roundup list is the Boncas Adjustable Bike Rack Strap, what's yours? Let us know in the comments section!