Introduction
What the heck are lycra bike shorts? Are they important? Which ones are the best to buy? All these have been detailed out inside. But let's start with a little background info.
One of the easiest things you can do to improve your cycling comfort is getting a good pair of bicycling shorts. These simple-looking pants are actually high-tech apparel with impressive features such as an anatomic fit, moisture-wicking fabrics, and prevention against chafing and bacteria. Best, good lycra bike shorts eliminate discomfort and are a virtually indispensable part of a cyclist's wardrobe.
Today, over a hundred companies manufacture lycra bicycle shorts. Multiply this by the number of models each offers and you can see that there are thousands of lycra bike shorts to choose from. Although all may look the same at first, there can be significant differences between models. The discussed tips here will help you find the right lycra bike short for you.
Most men and women fit in the same bike shorts from the hips down. The big difference comes from the hips to the waist. The small of a woman's back tapers up to a narrower waist. As such, women's lycra bike shorts have smaller waistbands and a more tapered fit just above the hips. In general, women are also longer waisted than men. So, most companies cut the front inseam longer in women's shorts.
The final difference is leg length. In general, women prefer a shorter leg length than the traditional men's short which is long enough to cover the quadriceps muscles. Understanding these basic differences will help you select lycra bike shorts. And, don't be afraid to cross gender lines. For example, if you're a larger woman built straight up and down, you'll probably find men's lycra bike shorts to be more comfortable.
Let's now dive into the review.
Lycra Bike Shorts – Best Options
#1 – sponeed Men's Cycling Shorts
This sponeed Men's Lycra Bike Shorts might not have some of the qualities the more expensive options will offer, but over a thousand positive reviews prove that they can get the job done for beginners and hobby riders. The six-panel design is made of moisture-wicking breathable material, and there's 3D gel padding in "key areas" for comfort.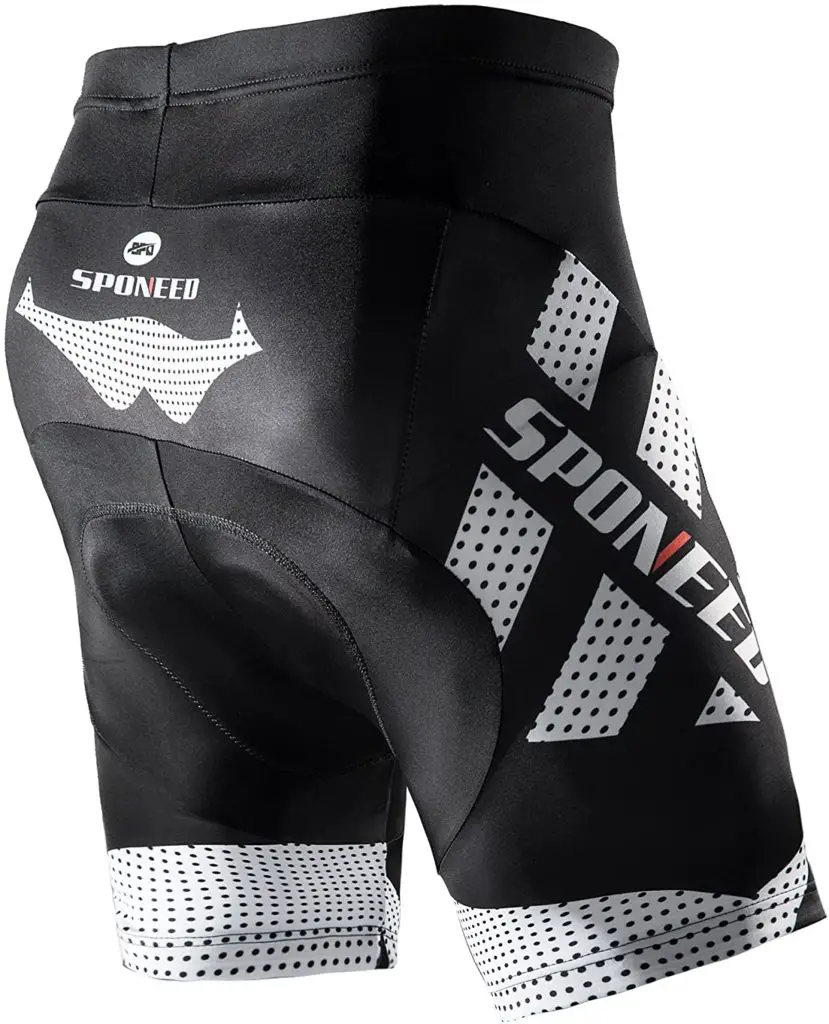 #2 – Hanes Sport Men's Performance Compression Shorts
The iconic Hanes brand also has its own performance compression shorts. The 84 percent polyester and 16 percent spandex Hanes Sport Men's Performance Compression Short interlock fabric has a cooling effect, and the shorts also have a contrast elastic waistband and chafe-resistant flatlock seams for optimal comfort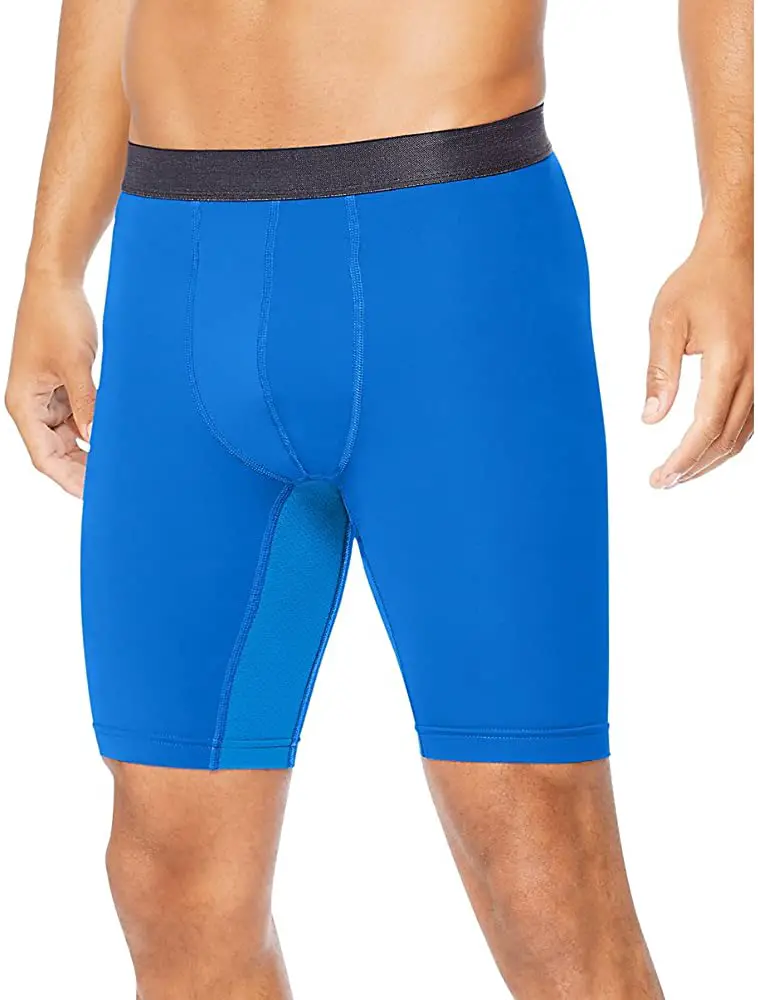 #3 – K-CHEONY Cotton High Waist Biker Shorts
Stripped of all unnecessary features, the K-CHEONY Cotton High Waist Biker Shorts are fast-wicking contain anti-bacterial properties and can be washed at 60 degrees to help reduce sweat odors. The open mesh straps and leg panels provide breathability and a specifically designed to provide the comfort you need.
As with other indoor-specific clothing, their limiting factor is where you can wear them, as you might find the shorts' specific breathability qualities leave little to the imagination as to what is under them! We haven't had a pair into test yet, so, unfortunately, can't give them a score, or compare to other brands.
But in a market that's still emerging, it might be a slightly more affordable way of discovering if you need a pair of indoor training shorts over this option.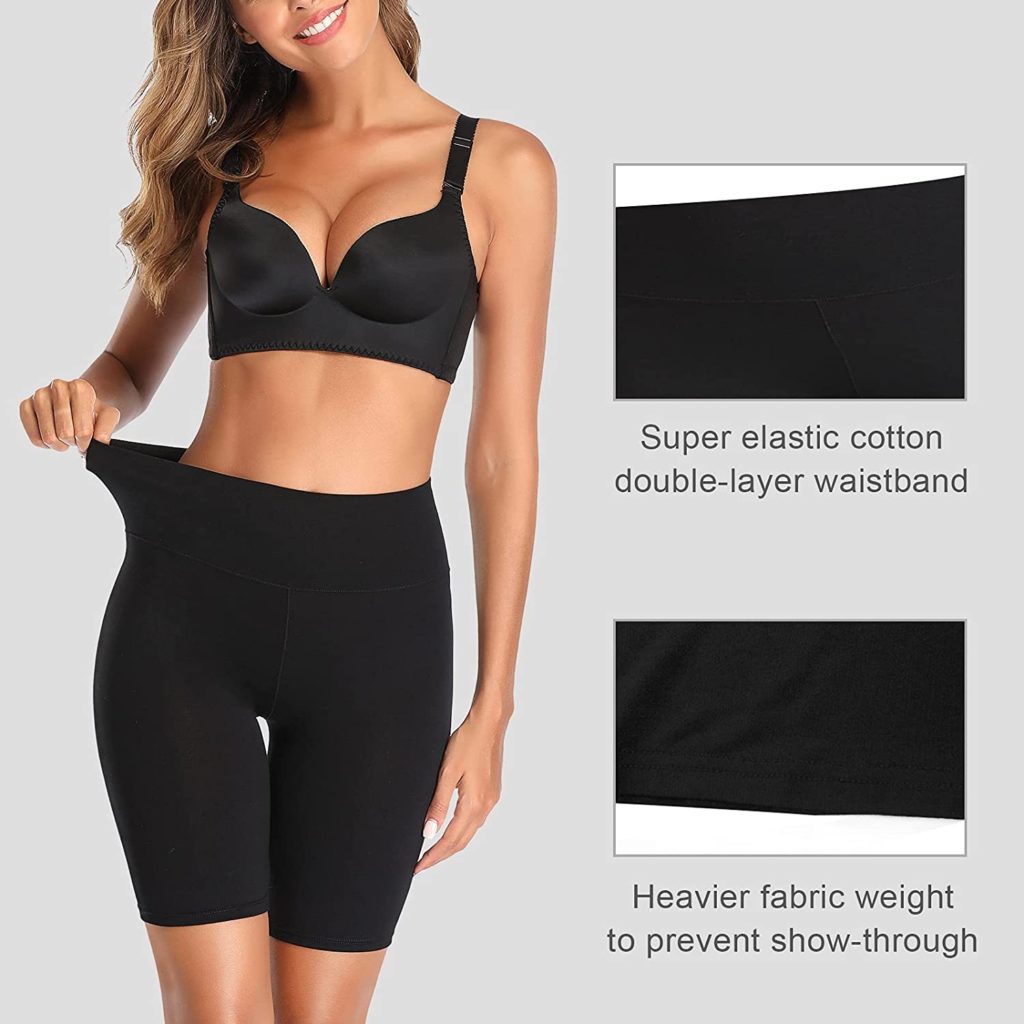 #4 – ROTTO Bike Shorts Mens
Another budget option, the inexpensive ROTTO Lycra Bike Shorts can still get the job done. Gel padding will keep your bottom comfortable, while a silicone leg particle gripper will prevent your shorts from sagging.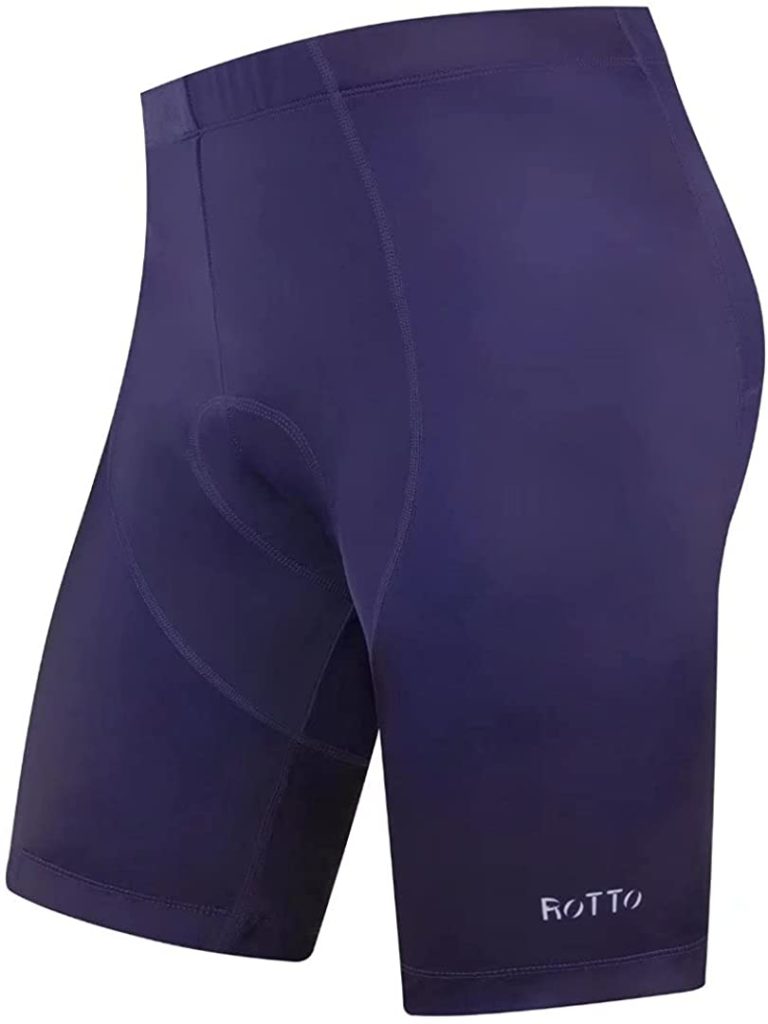 #5 – Castelli Cycling Free Aero Race 4
The Castelli Cycling Free Lycra Bike Shorts are about as comfortable and durable as you will find.  In the 4th generation Aero Race shorts, we love the broad area of the leg gripper, allowing the tension of the grip to be distributed over much of the thigh so you barely notice it.
The fabric is firm and will keep a cyclist comfortable for even long rides, and they are built with no inner-leg seam so there is no chance of chafing regarding body type. 
Castelli's are geared a bit more toward racers, time-trailers, and long-distance riders.  You may not be the right fit for them if most of your riding is leisure or on a mountain bike.  For those who are doing long rides, though, it is hard to beat the Castelli Aeros.  
They are the first ones we reach for when doing rides of more than 2 hours.  They tend to run a little tight, so when in doubt order a size up.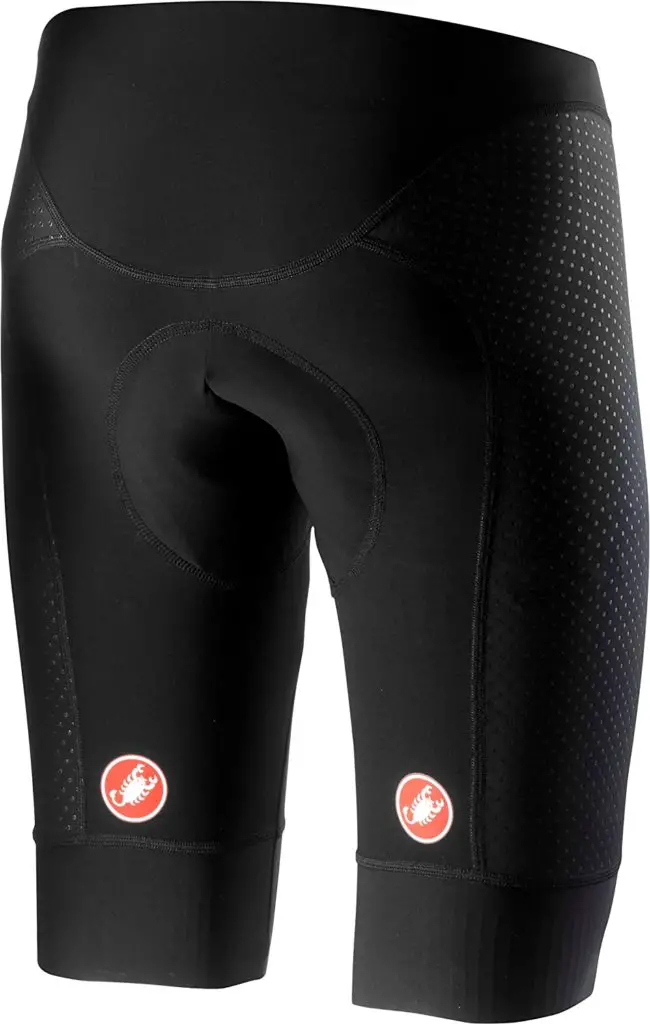 #6 – Louis Garneau, Women's Neo Power Motion Bike Shorts
The Louis Garneau, Women's Neo Power Motion Bike Shorts are made of moisture-wicking material that the company claims can help your thermoregulation, with an antibacterial chamois. Powerband cuffs on the bottom keep the shorts in position, while night riders will appreciate the reflective accents in the design. 
#7 – Men's Cycling Shorts (Padded)
Sponeed knows how hard it is to find a pair of bib shorts that fit just right which is why it not only offers its pro lycra bike short features in three different chamois sizes but also two different leg lengths. Their latest Men's Cycling Shorts have seen a recent update with improvements to foam constructions and a micro-polyester face fabric. It's a lycra bike short that provides compression and uses specialized technology to reflect UV and inferred sunlight keeping you cooler on hot days.
The pre-shaped multi-panel construction and silicon print on the hem keep the bibs in place when riding. The straps have also been reworked to be wider and have more lumber support. We have been using these bib shorts for over a year now, easily clocking more saddle time, and they are consistently one of the most comfortable shorts in our rotation.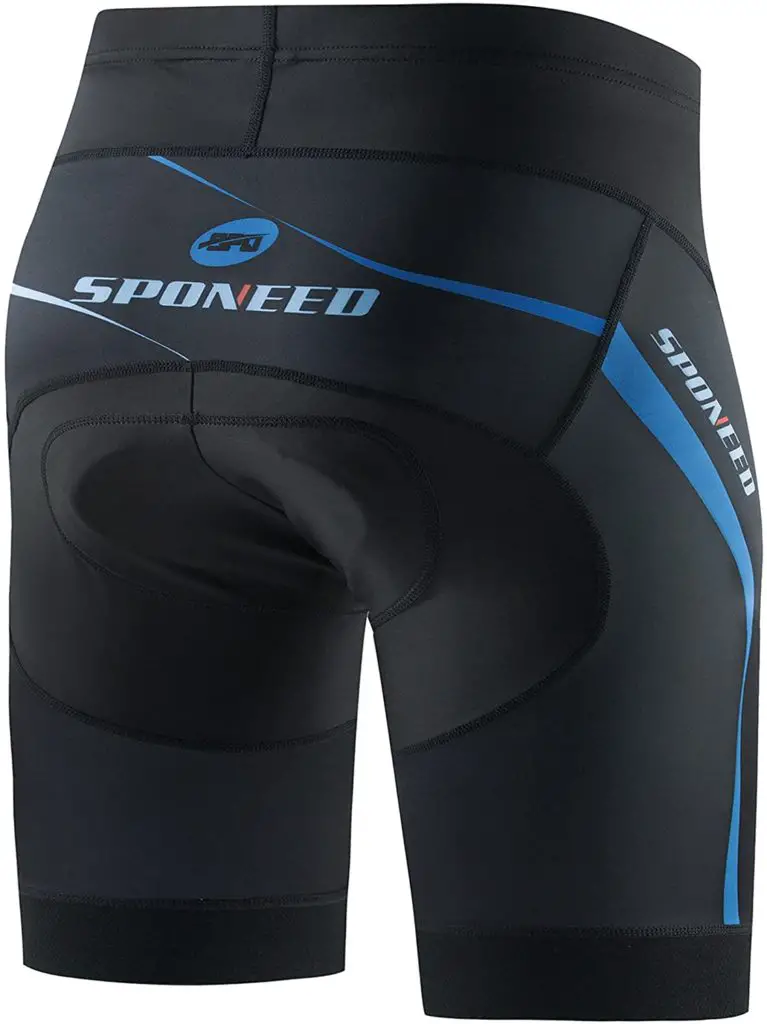 #8 – Aero Tech Men's Gel Padded Touring Shorts
They may not offer the same performance, fit, and durability as some of the pricier options in this list, but the Aero Tech Men's Gel Padded Touring Shorts have similar features at an almost unbelievable price. They are a decent pair of shorts made from a stretchy, breathable, moisture-wicking fabric with reflective details to increase visibility. Silicone leg grippers hold the shorts in place, and a wide waistband feels comfortable against the skin. Unlike other shorts on this list, the chamois incorporates gel padding to reduce vibrations.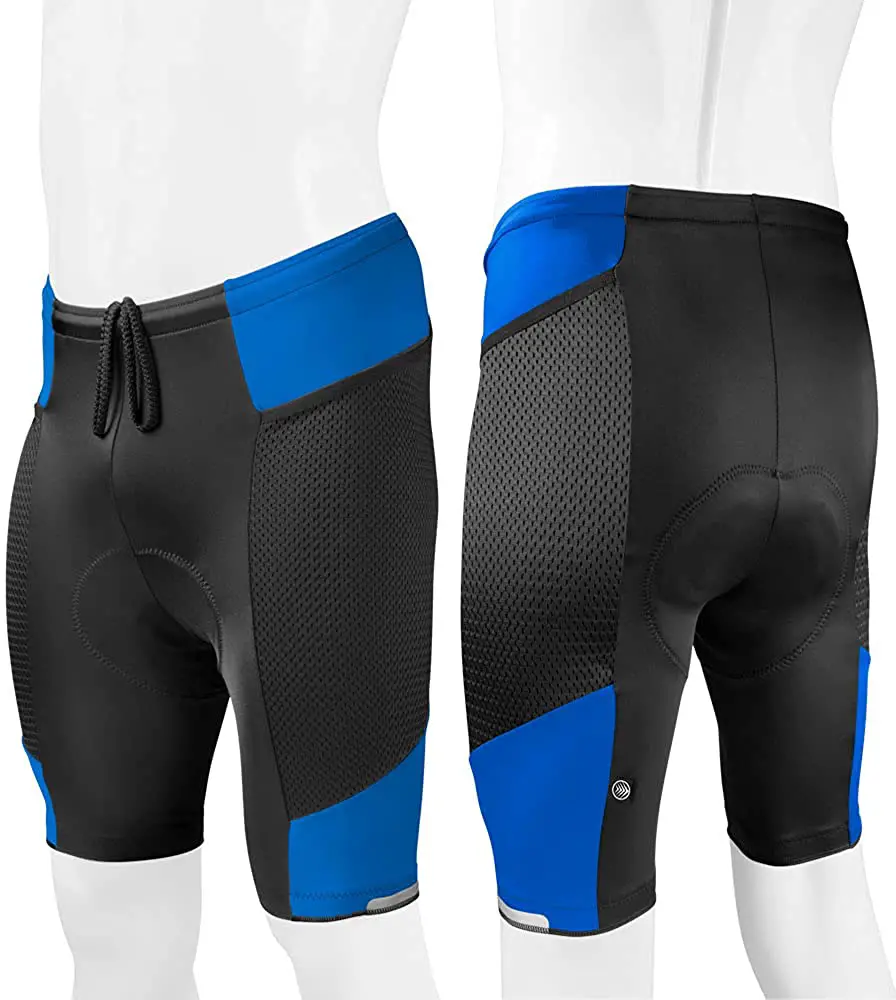 #9 – Louis Garneau, Women's Neo Power Motion
The Louis Garneau, Women's Neo Power Motion 7 Bike Shorts is a high-tech lycra bike short designed to fit high mileage rides. With an ergonomic fit and compressive fabric that aims to increase blood flow. The manufacturer claims that these lycra bike shorts also improve aerodynamics and muscle support.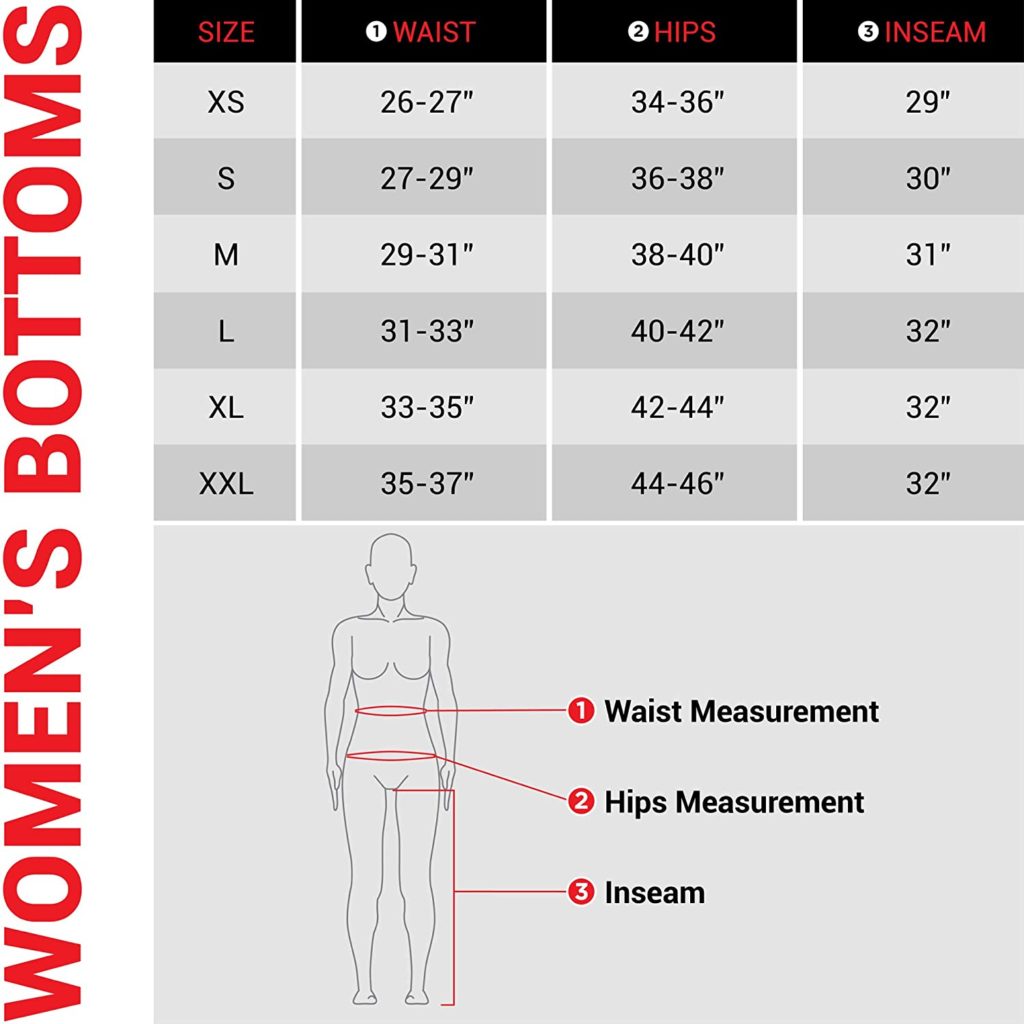 Why Wear Lycra Bike Shorts?
The number one job for a pair of cycling shorts is protecting the rider from saddle sores and chafing by providing a layer of padding which is shaped to suit the riding position. In preventing saddle sores, it's also really important to ensure you have the right saddle so highly recommend further reading on the best men's saddles.
Cycling shorts are also constructed from high-wicking, quick-drying fabrics that encourage sweat to leave the surface of the skin thus keeping the rider dry and stank-free on hot days and helping to reduce the discomfort associated with riding in the rain.
How Much Should I Spend on Lycra Bike Shorts?
You can pick up a pair of cheap cycling shorts from as little as a meal out. 
These will meet basic needs, coming with a chamois pad and will be constructed from lycra, which won't flap in the wind and shouldn't bunch up when riding. These will be a marked improvement over jeans or non-padded sports shorts, but the difference between super cheap and a branded pair is like night and day.
The middle ground for a pair of quality cycling shorts will take you into triple digits, and for that, you can expect to buy a high-quality pair of bib shorts that will provide several seasons of cycling in comfort.
Spending even more on a high-end pair will provide you with more durable fabrics and extras such as compressive materials, a more flattering fit thanks to the use of multiple panels and carefully constructed leg grippers. The chamois will often offer more breathability and multi-density padding that provides more targeted comfort.
Conclusion
If you're looking for a low-impact cardio workout, cycling is it. Of course, during the pandemic, indoor cycling had a boom thanks to Peloton and virtual races.  But whether you're into at-home spin workouts, hitting the trails for some mountain biking, or you prefer sticking to the road, the opportunities are endless with cycling to get in the best shape of your life.
And having the right pair of cycling shorts will make any ride better. Whether you prefer a little padding, extra storage space, or a specific moisture-wicking material, being outfitted with a proper pair of shorts will make your ride much more comfortable. The key is the chamois, a pad designed to prevent your bottom from injury as you spend a long time on the saddle. You can also opt for a full bib, which uses shoulder straps for some extra support. Need help determining which works for you? Take some advice from this guide and find yourself a suitable pair of lycra bike shorts.